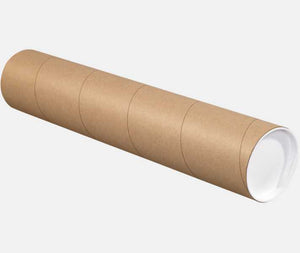 Rolled Mini-Poster with your Order
Regular price $9.95 $4.95 Sale
Would you like your mini-poster (included with pre-sale titles and/or as supplies last) shipped rolled? Well then select this option with check out.
PLEASE NOTE: May ship in a lighter tube or simply rolled within a longer box (as opposed to separate) if ordered with other product. 
PLEASE NOTE: THIS IS ONLY FOR TITLES IN PRE-SALES. However if you order other product with the pre-sale title and there are still posters available for it, as a special bonus we will include up to 3 more rolled in the same tube, with priority given to the newest titles. If you order more than 4 rolled posters, please purchase additional rolled posters or the balance will be folded.

PLEASE NOTE: If you order extra tubes then we will ship each poster rolled separately, and that is $5 per poster. We do not refund when you order extra rolled posters or include rolled poster option with an item, we will assume you want each poster rolled separate. Part of this cost is our time and the longer/larger box as well. We reserve the right to combine poster in a tube in this case (ie if you order 5 movies with posters, and add 4 rolled posters, it equals 1 poster box and 3 tubes, with potentially 2 posters in 1 tube).
PLEASE NOTE: Posters are included with all limited edition orders as supplies last. If you don't mind your poster folded, then it will ship with your order at no additional charge.  You only need to select this option if you want your poster to ship rolled.
PLEASE NOTE: If the mini-poster is sold out for the movie you ordered, we will simply refund you. If you ordered multiple product with mini-posters, we will include all the rolled posters we can in shipment. If they all don't fit, we will randomly pick some from the older titles to folded and include in your regular packaging.
Any questions? Please ask prior to placing order.