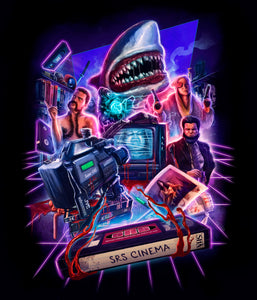 Backyard Epics - The SRS Cinema Trailers DVD
Regular price $19.95 $9.95 Sale
A incredible compilation release of pretty much ALL the SRS Cinema Trailers from the last few years of releases, as well as some old ones dating back to the earliest days of Salt City Home Video and Sub Rosa Studios. Includes trailers from all our biggest hits, like "House Shark", "She Kills", "The Vicious Sweet", "Strawberry Estates", "City of the Vampires", all the Tim Ritter and Polonia Brother's classics we handle and SO many more!


BONUS: We are also including trailers from many of the awesome indie filmmakers around as space permits!  Great party tape, or a great way to add more low budget epics to your b-movie tracking radar.

Limited edition, NOW SHIPPING!